BTI is a technology firm specializing in IT Strategy, large systems integration projects, integrated risk management implementation, total business process management and emerging financial services technology solution provider.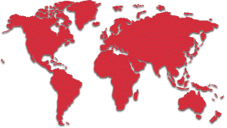 We assist our clients to transform their vision into reality through implementation of vision-to-end innovative solutions. Being primarily a service and strategy company, we work with the best-of-class product vendors to deliver to our clients quick-time-to-market and cost-effective solutions. BTI assists its clients to achieve their business vision and objectives by adding value through niche market offerings.
Set-up in 1998, BTI's top management team comprises senior technologists and bankers with MNC banks' background. Our value proposition is real-life expertise and hands-on experience in underwriting the success of our clients' strategic initiatives. Our unique modus operandi demands meeting and where professionally possible, exceeding our clients' expectations as the only key performance indicator that counts. As a consequence, we have only two assets, our people and our clients. Our mandate in fulfilling project aspirations has been strongly guided by our systematic and methodological approach to project implementation.
Our long-term view of client relationship defines our corporate culture. Our vision is to be the best we professionally can be. This demands our people giving the best and achieving their fullest potentials.
Our mission is to assist our clients to implement and achieve vision-to-end Best Practices. This demands outstanding knowledge workers who understand people and organization, business processes and technology, and have the depth to align those critical components to our clients' business strategy. Understanding the business imperatives and the resulting IT initiatives, we work with our clients to reap the quick wins and medium to long-term benefits at a speed with which they are comfortable. In all initiatives, we value add through the incorporation of programme and change management techniques.